Most people wouldn't mind being mistaken for five or ten years under their real age. Adopting a healthy lifestyle is a smart way to look younger in the long run — but what if you want to look younger right now?
Now that Covid-19 is quasi-under-control, you may want to turn back the clock and look your best for an event like a vacation, wedding, class reunion, or a special night out. Here's your primer for making simple changes to instantly defy your age.
Ensure your teeth look their best.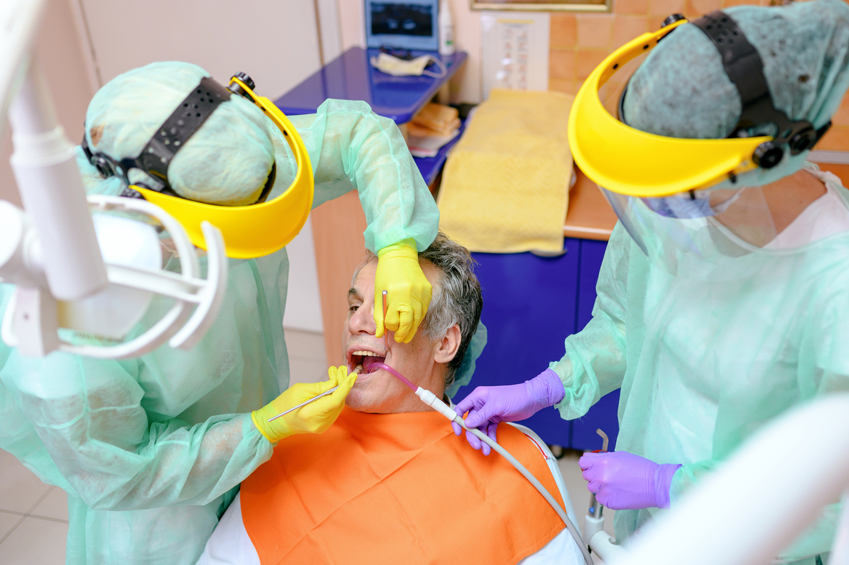 That missing tooth – that misaligned bite – discolored bicuspid — You may have grown used to some of the abnormalities going on in your mouth, but as you age, bad teeth can make you look years older. Not surprisingly, research shows the most remembered aspect of a person when they meet someone new is the condition of their smile.
If you want to seem younger than your age, book a dental appointment with us for regular cleanings and cosmetic work that can maintain your youthful appearance. Watch as your family and friends take notice and perhaps stop avoiding you! 🙂
Clean your face the right way.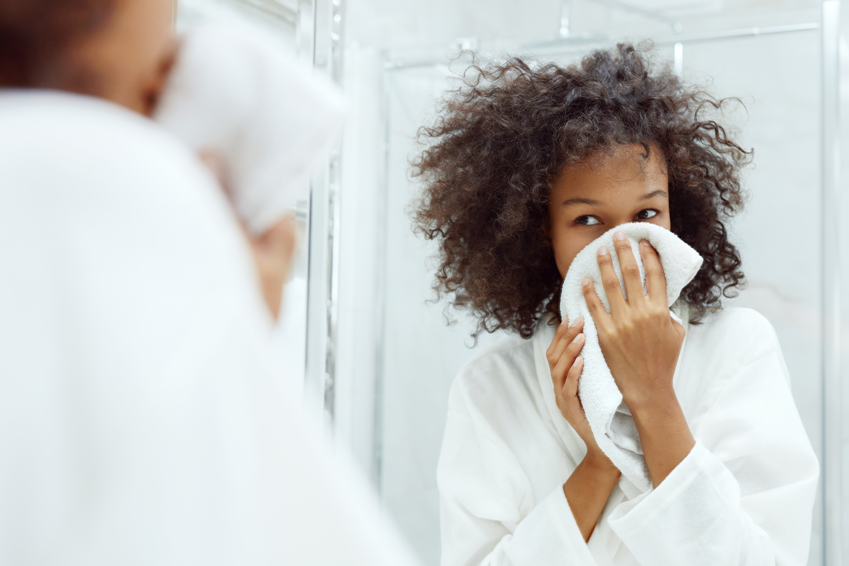 Unfortunately, damage from the sun, your environment, and your diet can cause your face to look old before its time. Keeping it clean is one way to keep it fresh and young. But are you washing your face the right way, or too often?
The American Academy of Dermatology advises you to wash your face no more than twice a day to avoid stripping away the natural oils that keep your skin subtle. They also recommend against scrubbing, which could irritate your skin and cause inflammation.
Instead, wet your face, and then use your fingertips to massage a gentle cleanser into your pores. Rinse your face with lukewarm water. Moisture is key to healthy skin, so be sure apply a light moisturizer. Once a week, swap your regular facial cleanser for an exfoliating cleanser. This will remove dead skin cells from your face, making your skin look young and vibrant.
---
If you want to get fancy-schmantzy (is that the proper spelling?) with washing your face, watch this great video from Teen Vogue. They've got it down!
---
Try some youthful makeup tricks…
If you already wear a lot of makeup, simply wearing less can make you look younger, or at least more natural.
Put moisturizer on before foundation so your foundation won't settle into your skin's creases.
Choose a light foundation with a little yellow in it, which can give your skin a warm glow.
Cover your under-eye circles with a creamy concealer. The color of your under-eye circles will determine the color of your concealer — for yellowish circles, use a pinkish concealer. For blueish circles, use a concealer with a yellow tinge.
Instead of powdered blush, try a blush cream. Apply just a bit to the apples of your cheeks.
When it comes to eye shadow and eyeliner, dark colors can be aging. Instead, try neutral colors for eye shadow, and swap black eyeliner for soft brown or navy blue.
Don't skip the mascara. Curl your eyelashes, and then apply an even coat of black mascara. Your lashes will draw attention away from under-eye circles and wrinkles.
---
We like video blogger Anne-Marie's tips for using makeup to make you look younger – she echoes many of the tips we mentioned.
---
Want to look younger in photos? Look surprised!
A study from the University of Western Ontario found that adopting a surprised expression made study participants perceive models as younger. Participants thought the models looked the youngest when smiling. One reason for this finding may be that looking surprised causes you to open your eyes wider and stretches out wrinkles.
---
We love photographer and video blogger, Parmita! She has some really amazing tips on looking better in pictures, and she's lovely to watch. Trust us, it's worth the 10 minutes.
---
Choose your clothing wisely.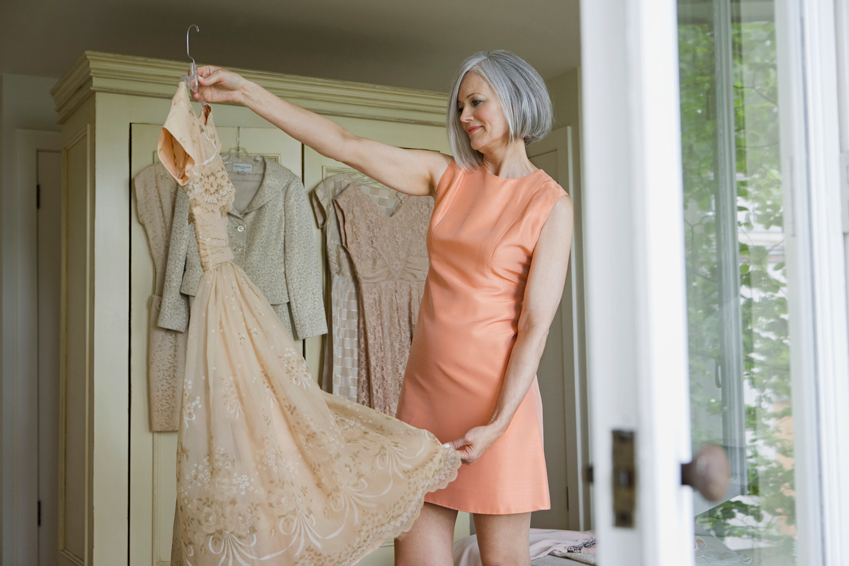 Trying to hide your body under shapeless clothing can make you look old and frumpy. Classic, well-fitted pieces will make you look cool and modern. Here are some ways to dress your body to look younger.
For pants, high waists and "mom jeans" are a definite no-no. Instead, wear mid-rise pants with straight legs.
Check your skirt length. Pick your skirt length based on your height and body type, rather than age. Knee-length skirts look good on many body types. When you choose a skirt, take appropriateness for the event into consideration.
A monotone color scheme doesn't look young or fun. Stay away from all black or all gray. These colors can drain your face of youthful vigor, making you look tired. Find colors that make your skin pop, and choose tops in these hues.
Does your handbag scream, "old lady"? Update your purse with a sleek, modern bag. Gold accents can be perceived as older than silver, so go for a silver buckle instead.
Get a new bra.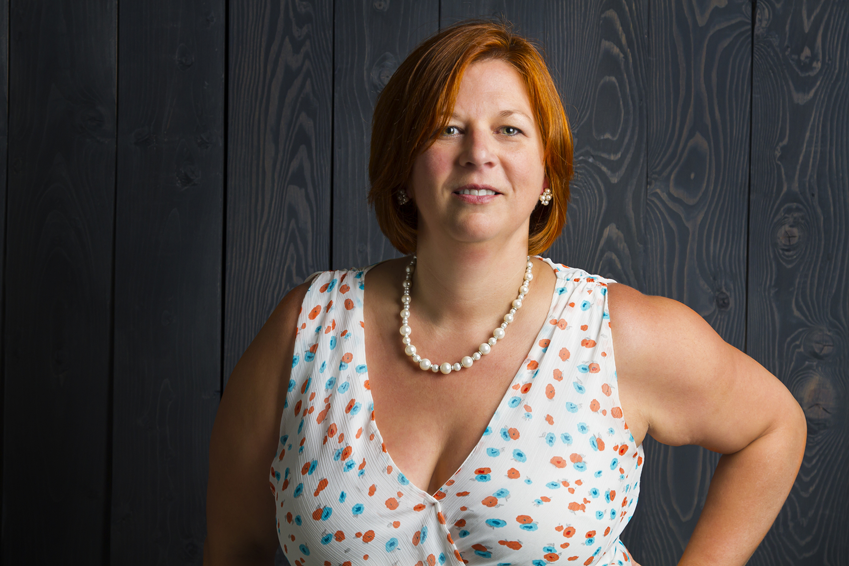 You've heard this before — even though hardly anyone will see it, your bra is important to the way you look. This is particularly true when it comes to age perception. According to an international survey, 64 percent of women aren't wearing the right size bra. Bras that don't fit can make you look heavier and older. Get professionally fitted for a bra every six months to a year.
Get your hair cut.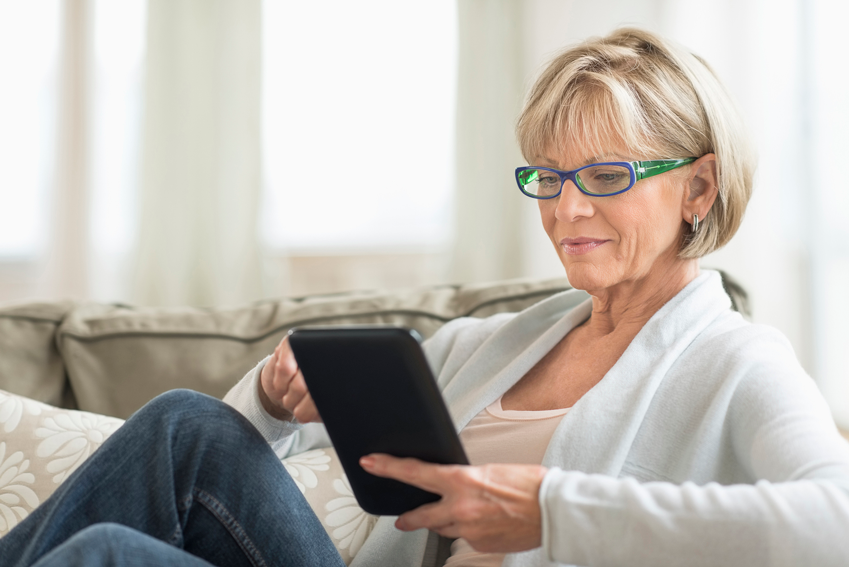 A study published in the journal Frontiers in Psychology found that hairstyle has a lot to do with perceived age. Looking at a model from the back, study participants were asked to judge the model's age based on her hairstyle. Overly curly hair and a layered bob were judged the oldest. Straight hair was the youngest-looking hairstyle.
Dated hairstyles can also make you look old. When was the last time you changed your hair? A simple trim can do wonders for helping you look your best. Highlights can also give you a youthful look if they appear natural.
A self-driven, one-day makeover can help you look younger for a special event or for your everyday life. Try the simple tweaks in this article, and you'll turn heads wherever you go!
Contributed by: Amy Robleski
Edited by: Clifford Yurman